Nathalie Béreau and Michaël Cailloux
Merveilleuses couleurs / Beautiful colors
After Merveilleuse Nature published in 2017 (still available for sale), Michaël Cailloux (illustration) and Nathalie Béreau (texts in riddles) renew their collaboration with Editions Thierry Magnier for a second search and find!
It's Merveilleuses Couleurs.
2019 / 30,5 X 30,5 cm / 28 pages & 9 flaps / 20,50 € /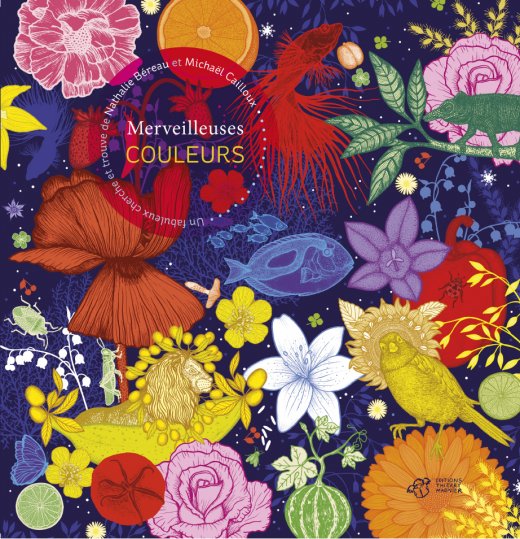 In this album, each double page becomes an opportunity to explore a colour and its nuances through its characteristic elements, from the most well-known (the lion, the banana, the sunflower for the yellow) to the most eccentric (the mask of the French Sun King or the golden ball turnip).
Each of the nine colours gives rise to real miniature wallpapers in which the reader is invited to get lost…and to find the intruder hiding in them through a series of riddles.
A colourful album between artist's book and original search and find!
FROM 5 YEARS OLD but with no age limit … To discover …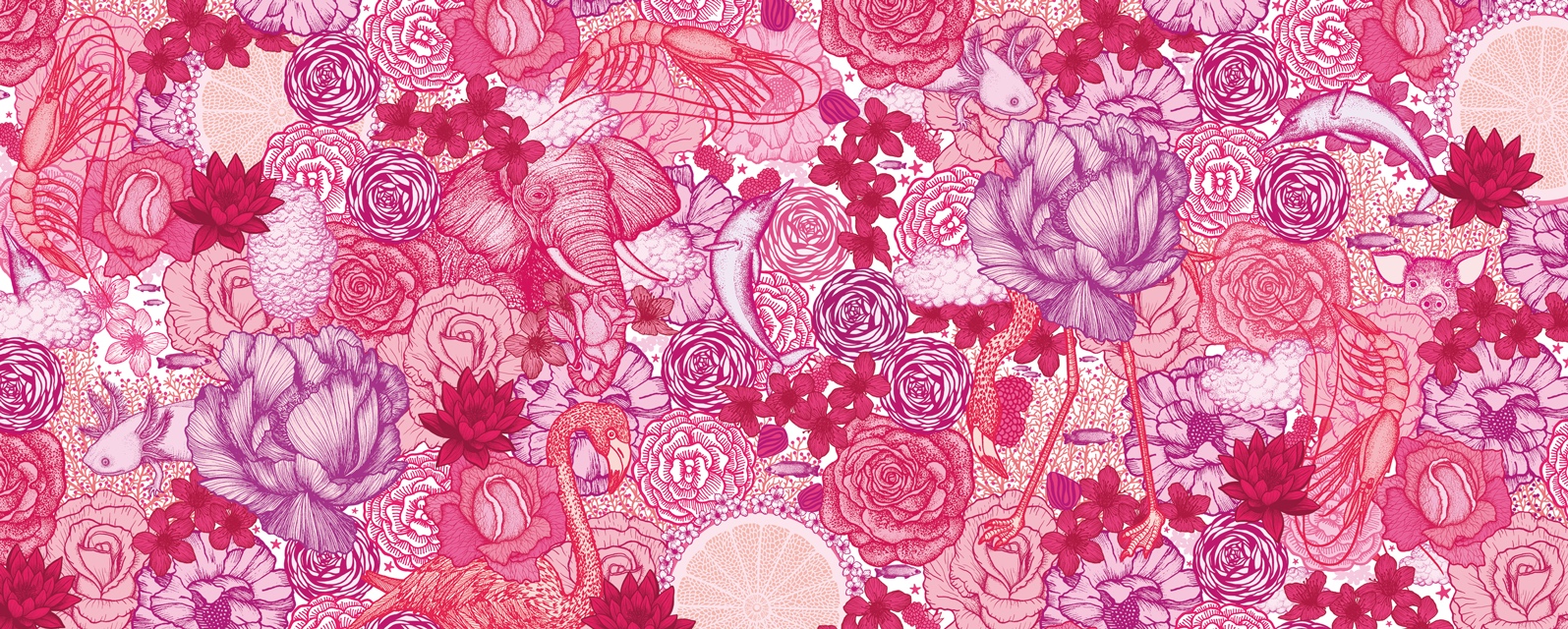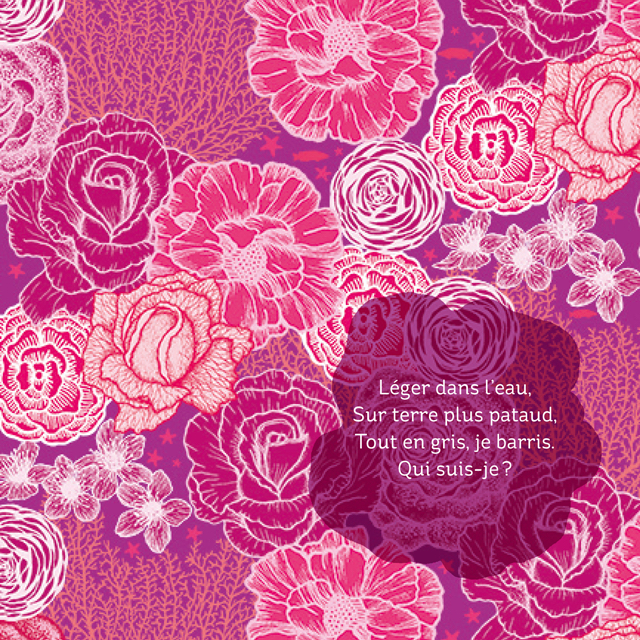 Extra Muros Caroline Bouyer in residency in the Dunkirk region captured the transformations of the port and the industrial city.Out of this darkness, she produced strong, highly graphic engravings: carborundum and monotypes for an offbeat look at the industrial urban...