A contemporary story between hope and reality
New book on sale at the gallery.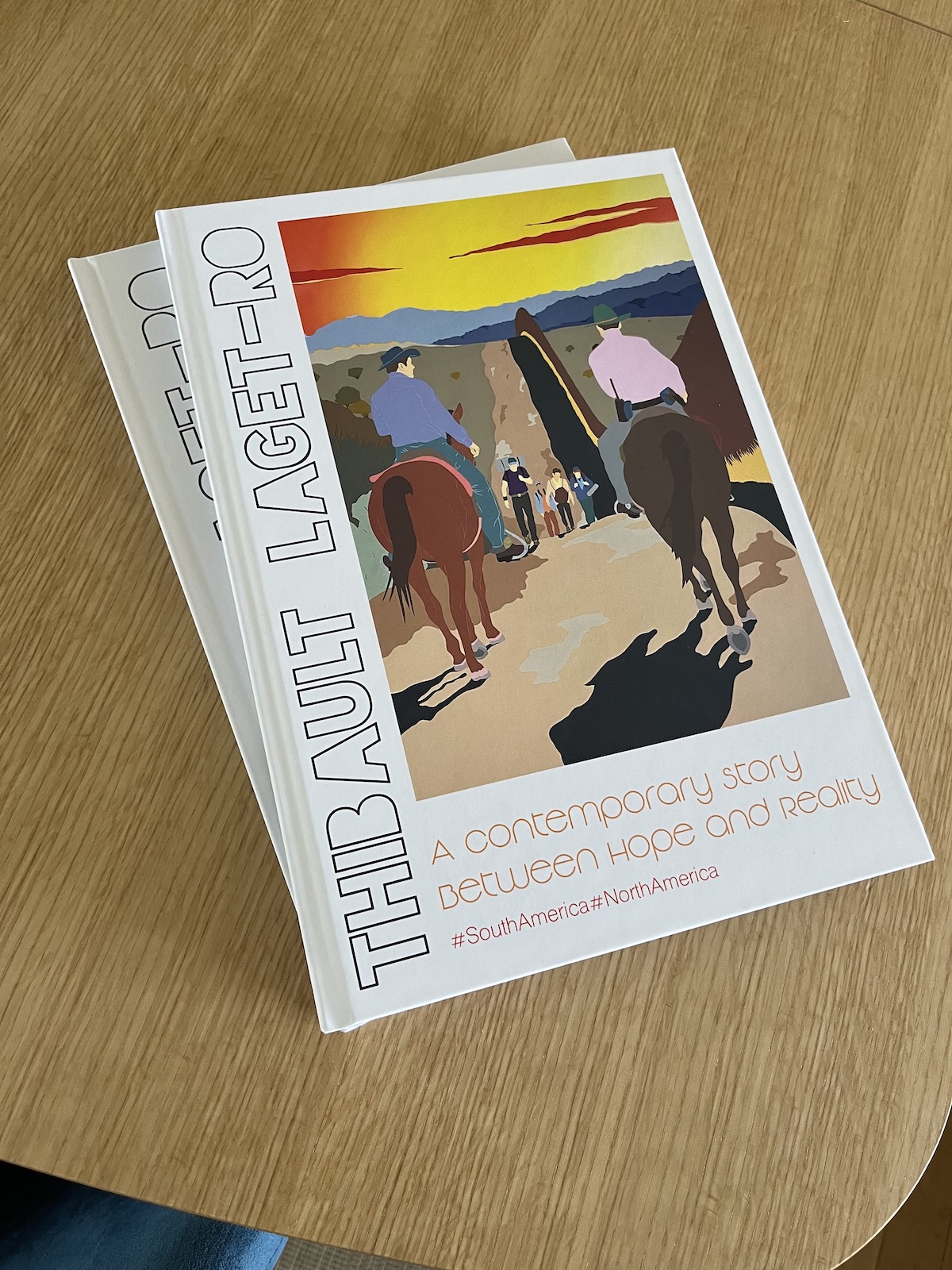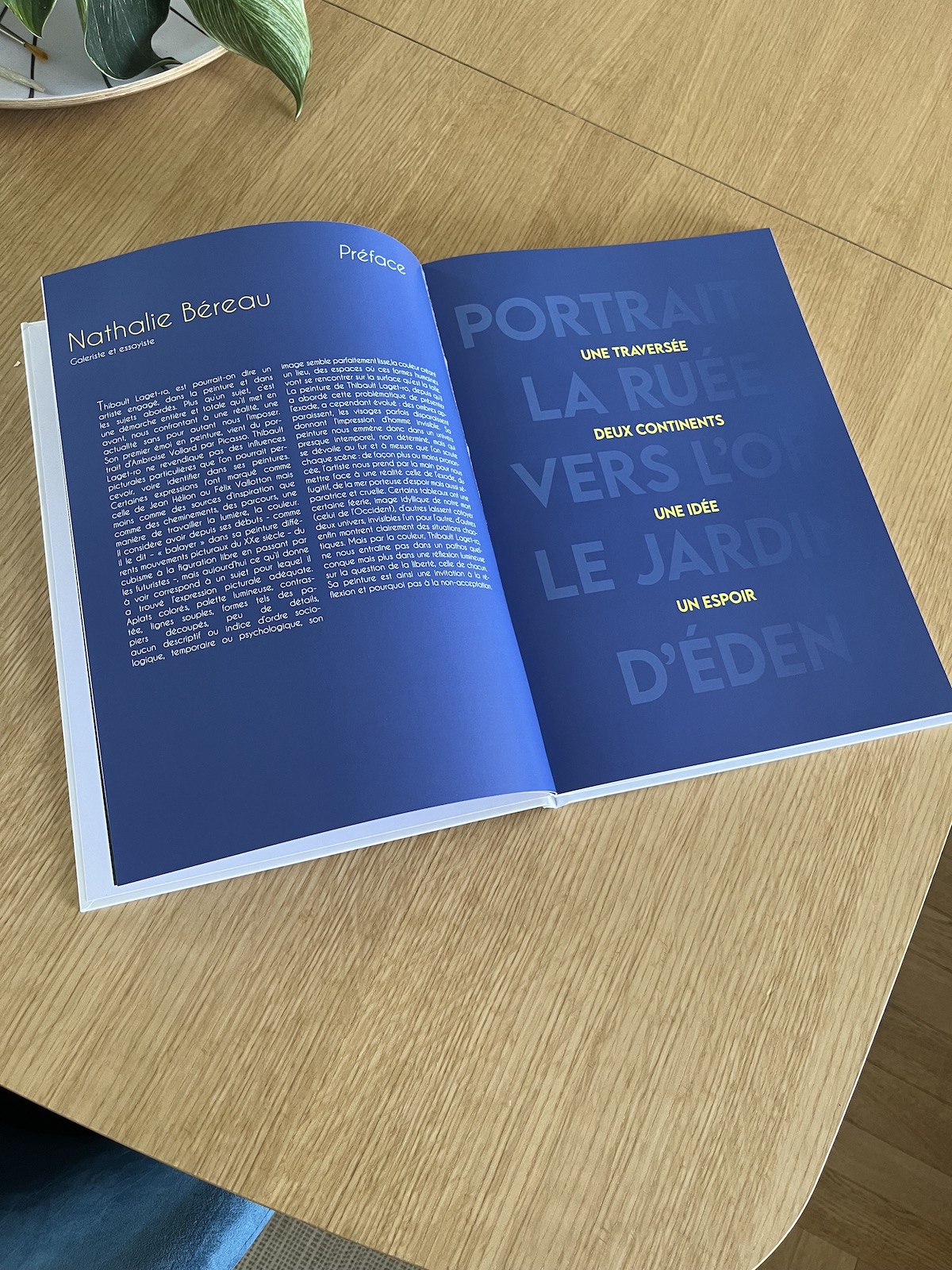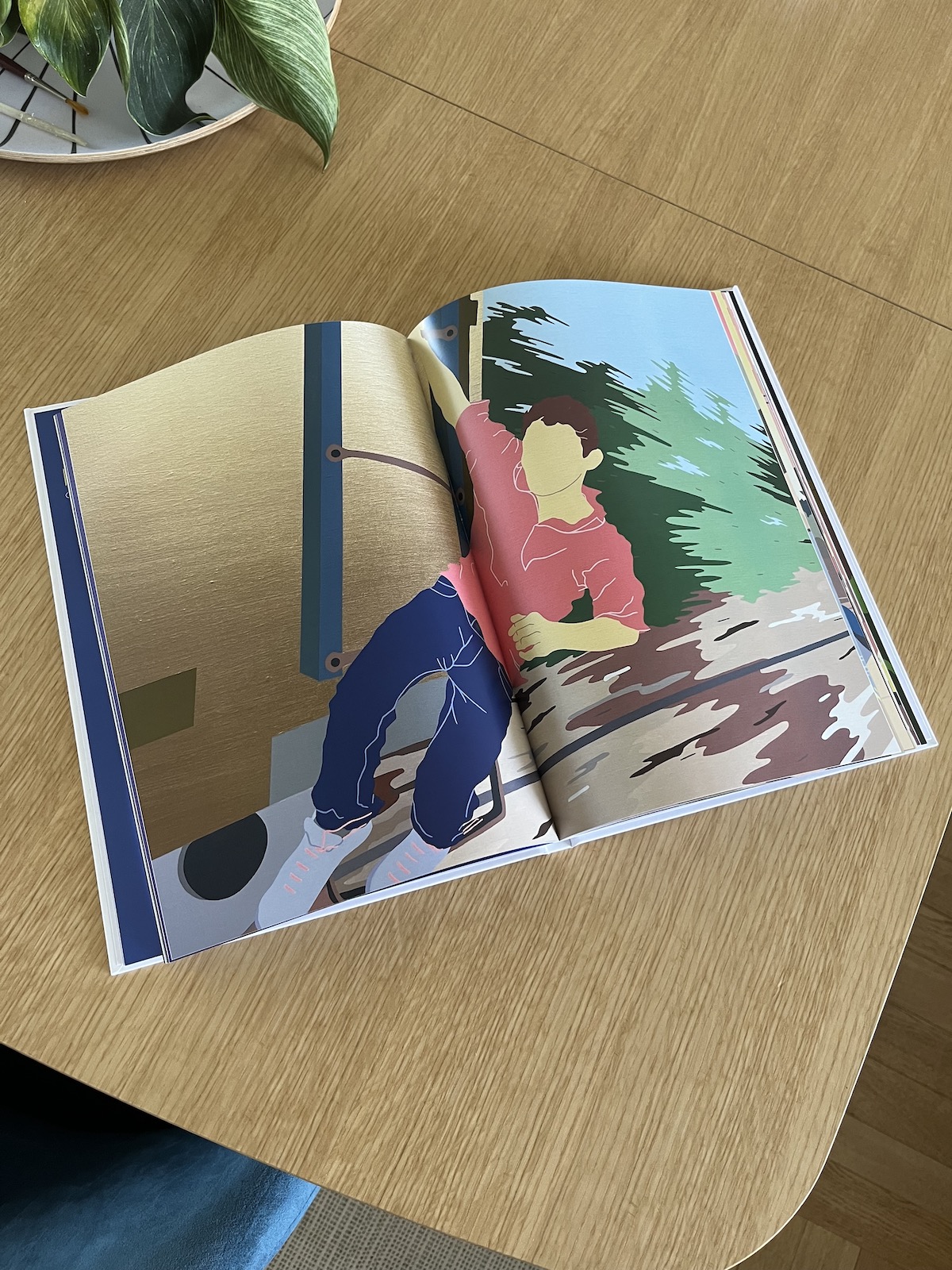 A contemporary story between hope and reality

This new book by Thibault Laget-Ro retraces two and a half years of work.
With a preface by Nathalie Béreau and texts by Marc-Antoine Côté and Louis Doucet, it presents in 90 pages the artist's journey on a migratory phenomenon between Central and North America.
The book is divided into three main chapters:
1*/ portraits made and presented at the Montresso Foundation in Morocco
2*/ the itinerary taken by these walkers on the 3800 km separating them from their country to the US border, presented at the National Exhibition Centre in Canada
3*/ his research on the Garden of Eden, an imaginary place where he immerses the South American agricultural workers employed in the USA in a luxuriant fauna and flora far from their abrupt and inhuman reality.
Published in collaboration with several patrons, it is printed in Italy in an edition of 300 copies.
It is available for €25 + €10 postage (colissimo).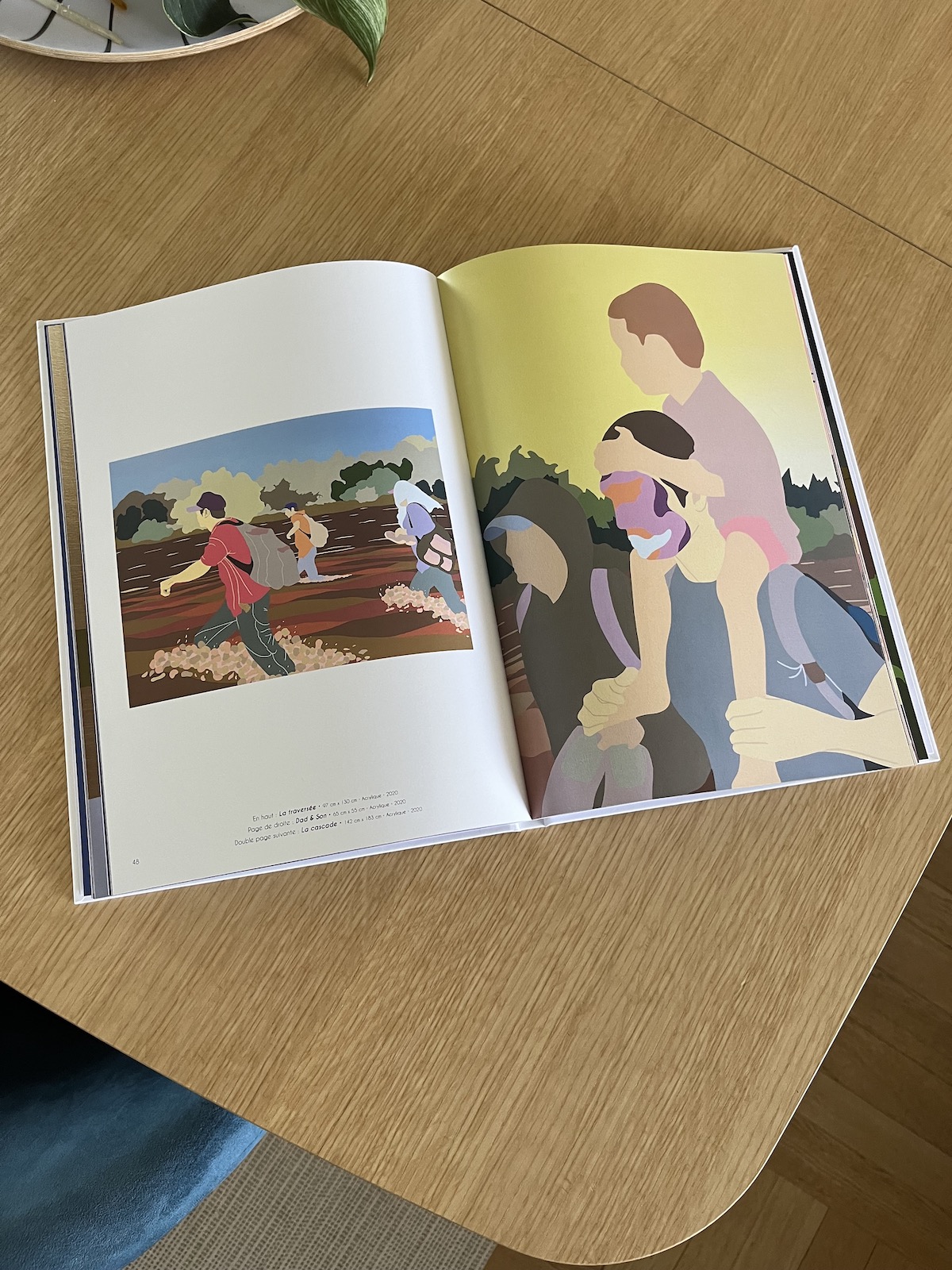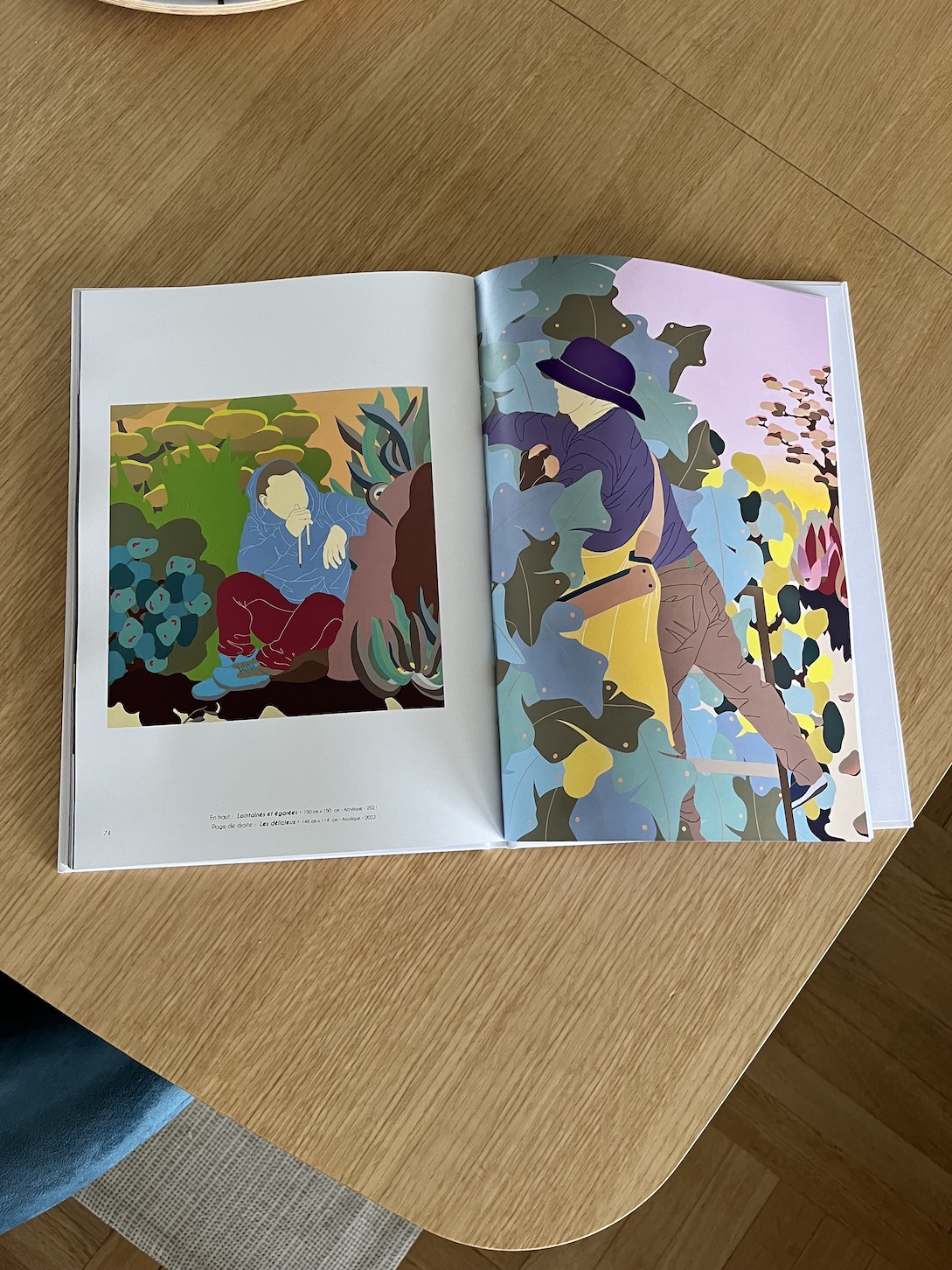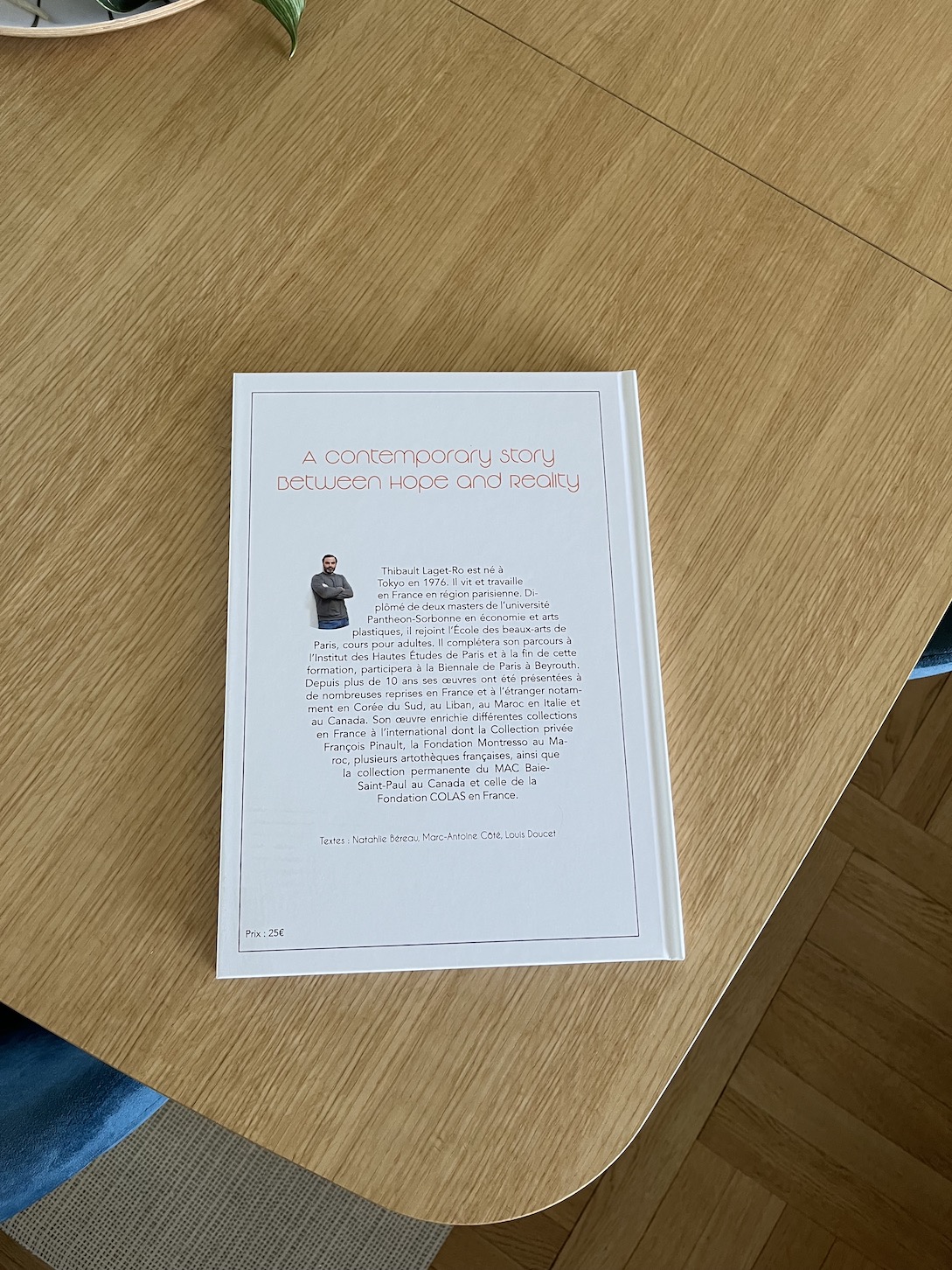 A CONTEMPORARY STORY BETWEEN HOPE AND REALITY
Preface by Nathalie Béreau. Texts : Marc-Antoine Côté, Louis Doucet
2022
90 pages
300 copies
25 euros
in french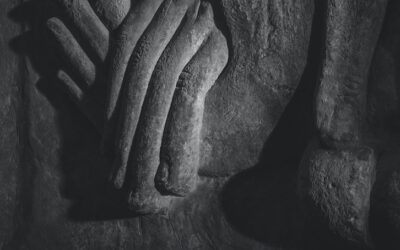 The Epic of Gilgameshillustrated by Mesopotamian art Photographs by Jean-Christophe Ballot Translation from Arabic by Abed Azrié For the 30th anniversary of the publishing house, Diane de Selliers is publishing the first text of humanity, The Epic of Gilgamesh, in...