Luxuriant Nature by Michaël Cailloux
First monograph by the artist.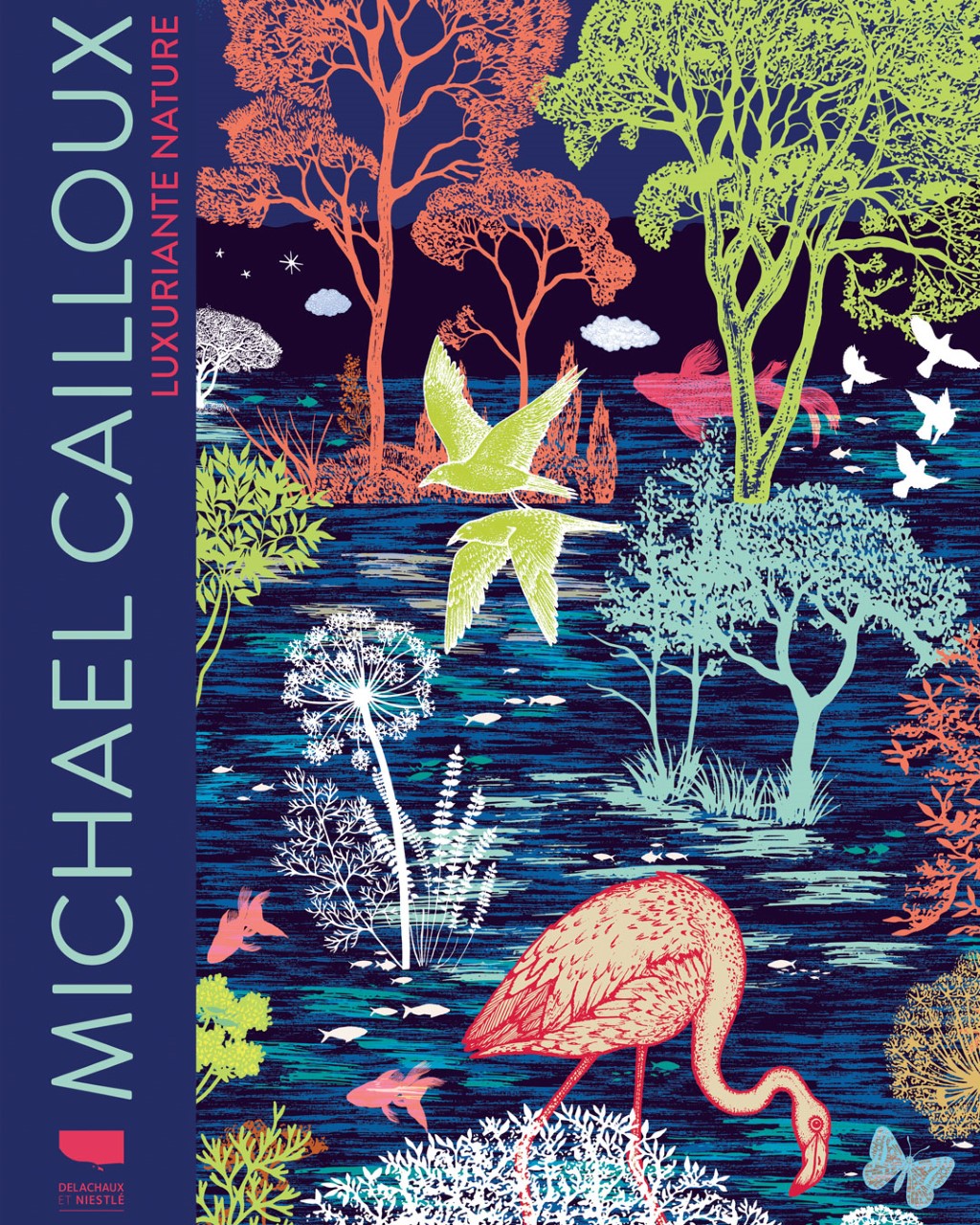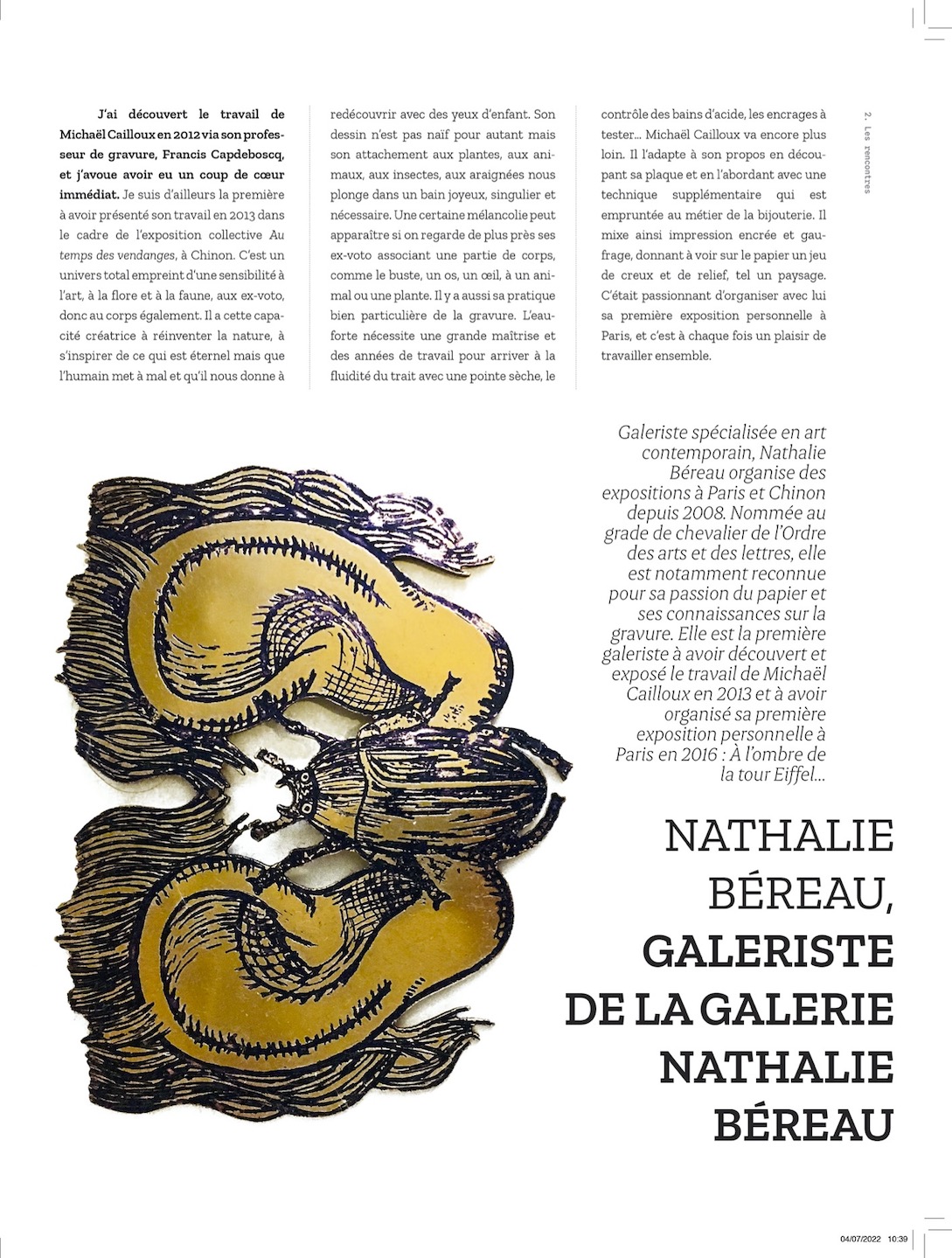 The first monograph devoted to the fascinating art of Michaël Cailloux
Fascinated by insects, still lifes and Art Nouveau, the artist Michaël Cailloux exalts the territory of fauna and flora thanks to a palette of brilliant colours. In his cabinet of curiosities where he explores the wonders of nature, flies and bees swirl, hummingbirds dance, majestic peacocks display their sumptuous plumage while whales, jellyfish, eels and starfish move in lascivious and bewitching movements. His works range from etchings and aquatints to "wall jewels" chiselled in copper, as well as decorations and illustrations.
"At a time when poetic expression and technical virtuosity seem to have lost their scope, Michaël Cailloux imagines a lush universe full of sensitivity, marked by extreme refinement and not without humour. His fairy-like musings, magnified by a formal and chromatic play, reflect the richness of his imagination, while his playful and sophisticated stagings invite us to elaborate our own narratives by playing with his stories." Julia Hountou
Monograph
LUXURIANT NATURE
Michaël Cailloux
Editions Delachaux et Niestlé
Texts by Julia Hountou and Nicolas Le Brun
24x31cm-160pages
39,90 €
ISBN: 978-2-603-02964-0
Luxury version in a box, with a signed and numbered digigraphy 130 €.
ISBN : 978-2-603-02986-2
Available on the e-gallery (soon)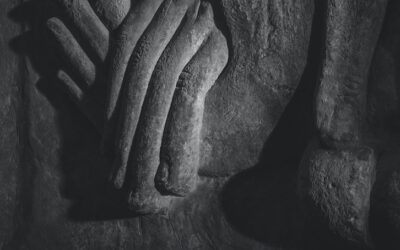 The Epic of Gilgameshillustrated by Mesopotamian art Photographs by Jean-Christophe Ballot Translation from Arabic by Abed Azrié For the 30th anniversary of the publishing house, Diane de Selliers is publishing the first text of humanity, The Epic of Gilgamesh, in...