Artist born in 1955 in Georgia, USA, to an American father and a French mother.
Lives in France
"Ever since I took up ceramics at the age of 18, my fascination with the world of enamel has never diminished. If I often return to certain paths to discover new secrets, I visit others without ever knowing where they will take me. I go forward as an explorer, dazzled by the work of the elements and continue to question the fire of the kiln with each firing" Charles Hair
Charles Hair works with glazes, he is constantly experimenting with his colours, like a painter with his palette.
He mixes, he adds, he tests; thus his experience, his knowledge make him one of the great ceramists of today in this field.
For a series of creations in 2017, he used for the first time ashes from vine stocks which he combines with his different glazes. This gave him new crackles and transparencies! His forms are those he has already grasped, around the object in a classic, even timeless approach. Thus, without losing the principle of the container, he detaches himself from it to isolate each piece in a plastic purity.
This forces us to rediscover so-called usual, known forms, but as in the Japanese or Chinese tradition, putting on a pedestal forms as archaic as the bowl, for example.
Bowls, vases, boxes, cups, gourds, bottles – with their pure, sober forms, he takes up the codes while bringing in his contemporary artist's eye. Other forms appear such as pebbles (outdoor pieces) or "breasts".
On the surface, the material of his stoneware is scratched, spontaneous writing, open to any interpretation, a trace of the artist's gesture, timeless and universal glyphs.
The simplicity of the forms, their wisdom one might say, forces us to concentrate on the material, alive, playing with transparency and light, in subtle gradations of colour (bluish grey, azure blue, celadon blue or green, oxblood red, etc.), powder trails, knots, cracks and other roughnesses creating abstract landscapes.
In 2019, he is experimenting again with engobe work, which, like a skin, coats the form. This matt, raw, slightly granular material is in tones that evoke autumn leaves and winter earth. It seems to offer a new carapace to his objects.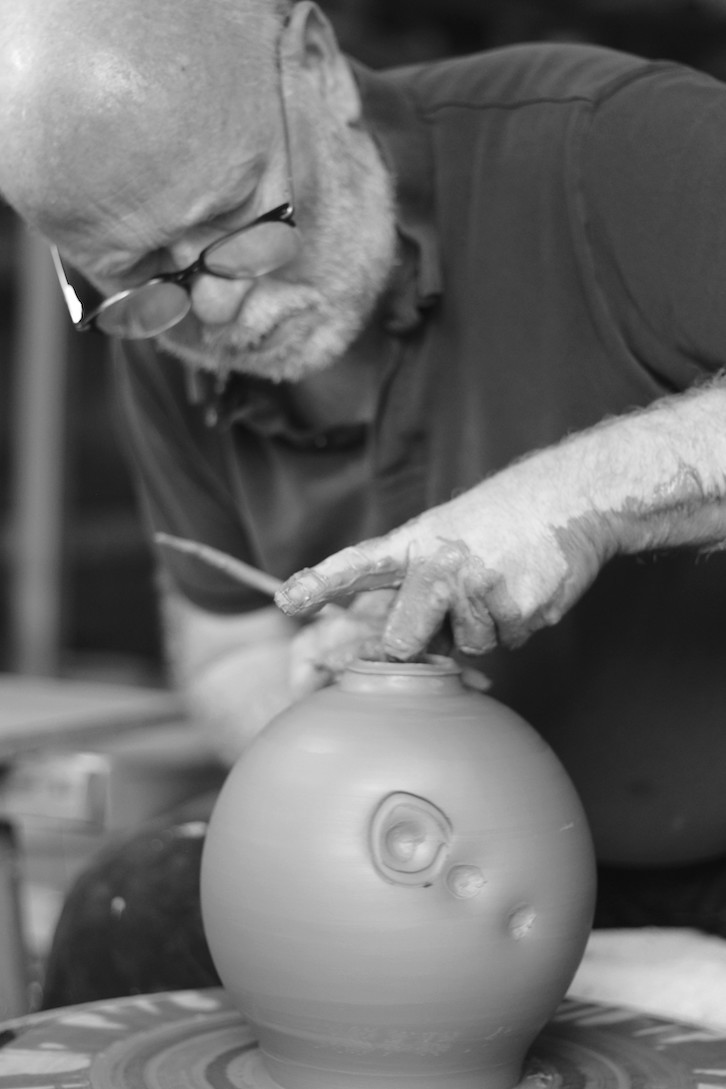 Main exhibitions, selection since 2010
2021
« Journées de la Céramique », place St Sulpice, Paris
Galerie Passion d'Art : « Matière et Mémoire » avec le peintre Christian Perrier, Cluny
Centre de Céramique Contemporaine : « 50 ans, 50 artistes », La Borne
2020
« 40 ans de Terre », Musée Palissy
« ArtCeram 2020 » Biennale de Céramique Internationale Contemporaine, Musée de Sèvres
2019
« Matière et Mémoire » avec le peintre Christian Perrier au Musée de la ville, Villiers St Benoît
Galerie Antoine Barina,  Dietwiller
Galerie La Mostra « Bols », Moustier
La petite Galerie : « Matière et Mémoire » avec Christian Perrier, Bourron Marlotte
« Saint Sulpice Céramique », Paris

2018
La cour des Métiers d'Art : « A Table avec Charles Hair », Pont Scorff
Galerie La Métisse d'Argile. « Matière et Mémoire avec Christian Perrier, St Hippolyte
« Chapel'Expo » Prieuré du Bois-Rogue, Journées du Patrimoine, Rossay (Loudun)
2017
Galerie Fabrika Garazzi, St Jean Pied De Port
Atelier-Boutique Einav Benzano : « Histoire d'un bol », Fontevraud
Musée de la Poterie : « Céladon, la Lumière Captive », St Quentin-La-Poterie
Collection Stéphane Caillat
Galerie Nathalie Béreau au 6, Mandel : « Cendres et Couleurs » avec le peintre Arnaud Franc, Paris
COLLECTIONS
Le travail de Charles Hair se trouve dans de nombreuses collections privées ou publiques dont les musées de Sèvres(F), Melun, St Avit, Samadet(F), Berlin(D), Aberystwyth(GB), Liège(B)…
PRICES
Lauréat de la Fondation de France (1985) pour ses recherches sur l'émail, suivi d'un voyage de travail de six mois au Japon.
Grand Prix Départemental des Métiers d'Art (1993). Prix du Conseil Régional (1993).
​
2016
Centre de Céramique Contemporaine, La Borne
« Ceramica, Festival de céramique », invité d'honneur, Bourron Marlotte
Le Lavoir : « Céladon ? » avec M. Fevergeon, J.-L. Jourdain et B. Pouplard, Clamart
2015
Galerie La Célestine : « Black is beautiful », Paris
Galerie La Métisse d'Argile, St Hippolyte
Galerie La Mostra, Moustiers
2014
Espace Saint Jean, Melun
« Forestières » Domaine M, Cérilly
« Journées de la céramique », Paris
« Céramiques internationales contemporaines », Sèvres

2013
Galerie La Célestine « Bols de terre, bols d'encre », Paris
2012
« 11ème Biennale de Céramique contemporaine. Les Mailles de l'émail, Charles Hair expose », Langeais
« Variations céramiques 2012 : de la France au Vietnam », Samadet
Galerie Métamorphozes, Valaires
2011
« Autour d'un thé », Thizay
« Journées de la céramique », Paris
Galerie La Célestine « Retour aux sources », Paris
Atelier Alain Plouvier, Chédigny
2010
« Clair – obscur » avec le peintre Henri Gontier, Thizay
Galerie Médiart « Les Céladons », avec Marc Uzan et Xavier Duroselle, Paris
Biennale de Céramique, Prévelles Tuffé
Galerie La Métisse d'Argile, St Hippolyte
PUBLICATIONS
2007 « Pour un Charles Hair, notes, voyages, rêveries » de Michel Cegarra aux éditions Revue de la Céramique et du Verre
2019 « Matière et mémoire» Charles Hair et Christian Perrier, texte de Michel Cegarra aux éditions Mille univers
​
artworks
Overview artworks
Creation Sandstone Dordogne, 1979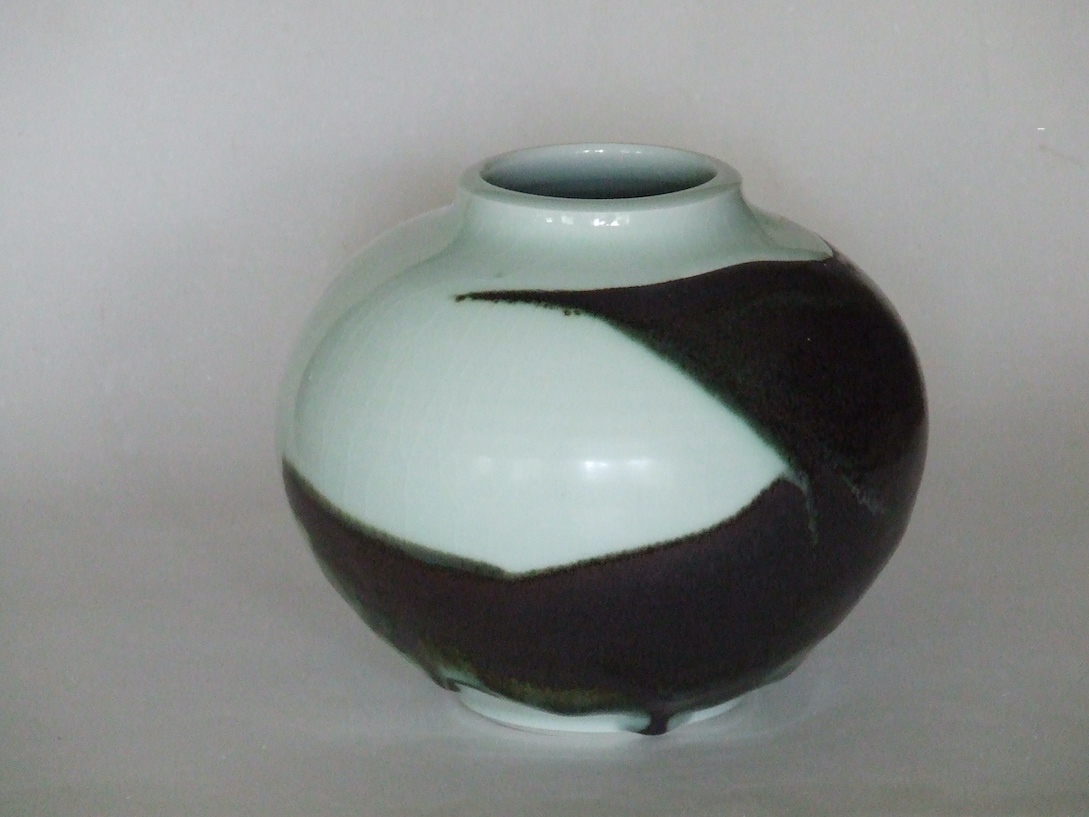 Creation Blanc engobé 2, 1992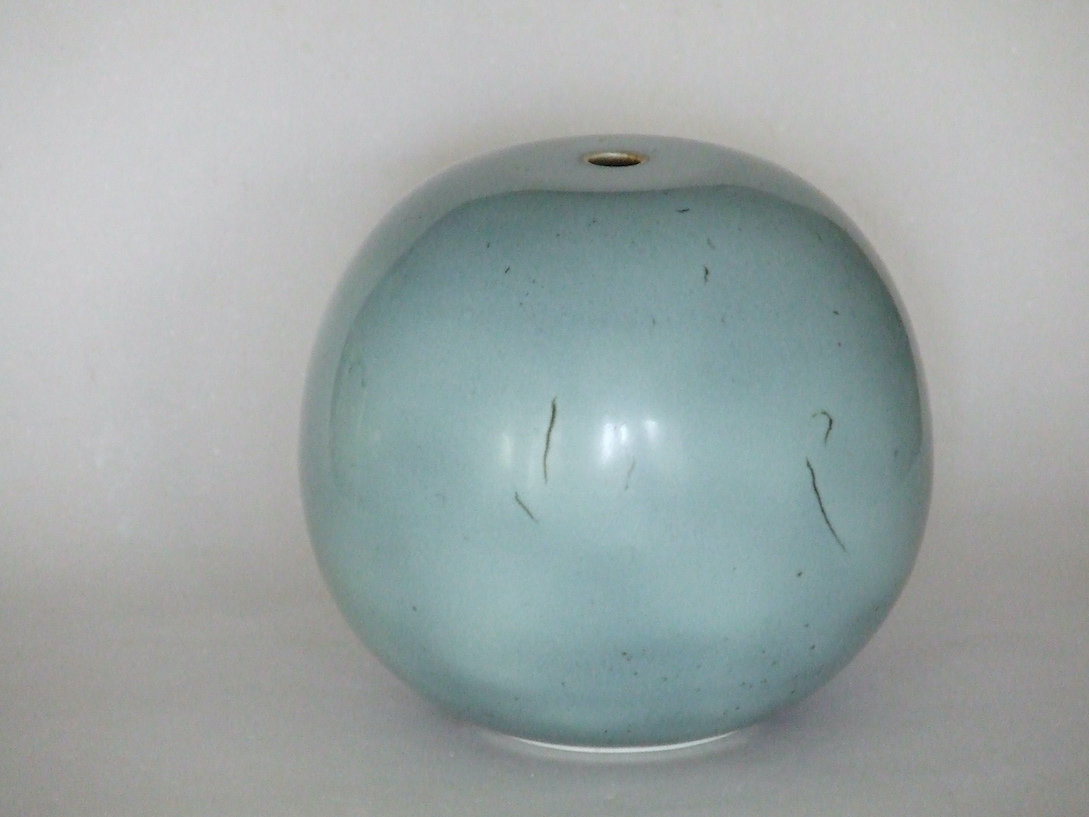 Creation Villeurbanne Clair de Lune, 1996