Réfectoire du couvent des Cordeliers
Paris | FRANCE
Paris Print Fair
5 artists / Printmakers' points of view
Opening by invitation on Wednesday 22 March from 4pm to 9pm.
Artists :
Caroline Bouyer – urban landscapes
Atsuko Ishii – personal reality show
Tony Soulié – La Citta and more
Two discoveries :
Chloé Bocquet
Anaïs Charras
Nathalie Béreau Gallery is pleased to participate again at the PPF!
The Paris Print Fair will reveal to visitors, amateurs and collectors, a selection by professional galleries of ancient, modern and contemporary prints.
For this second edition, the gallery is focusing on 5 artists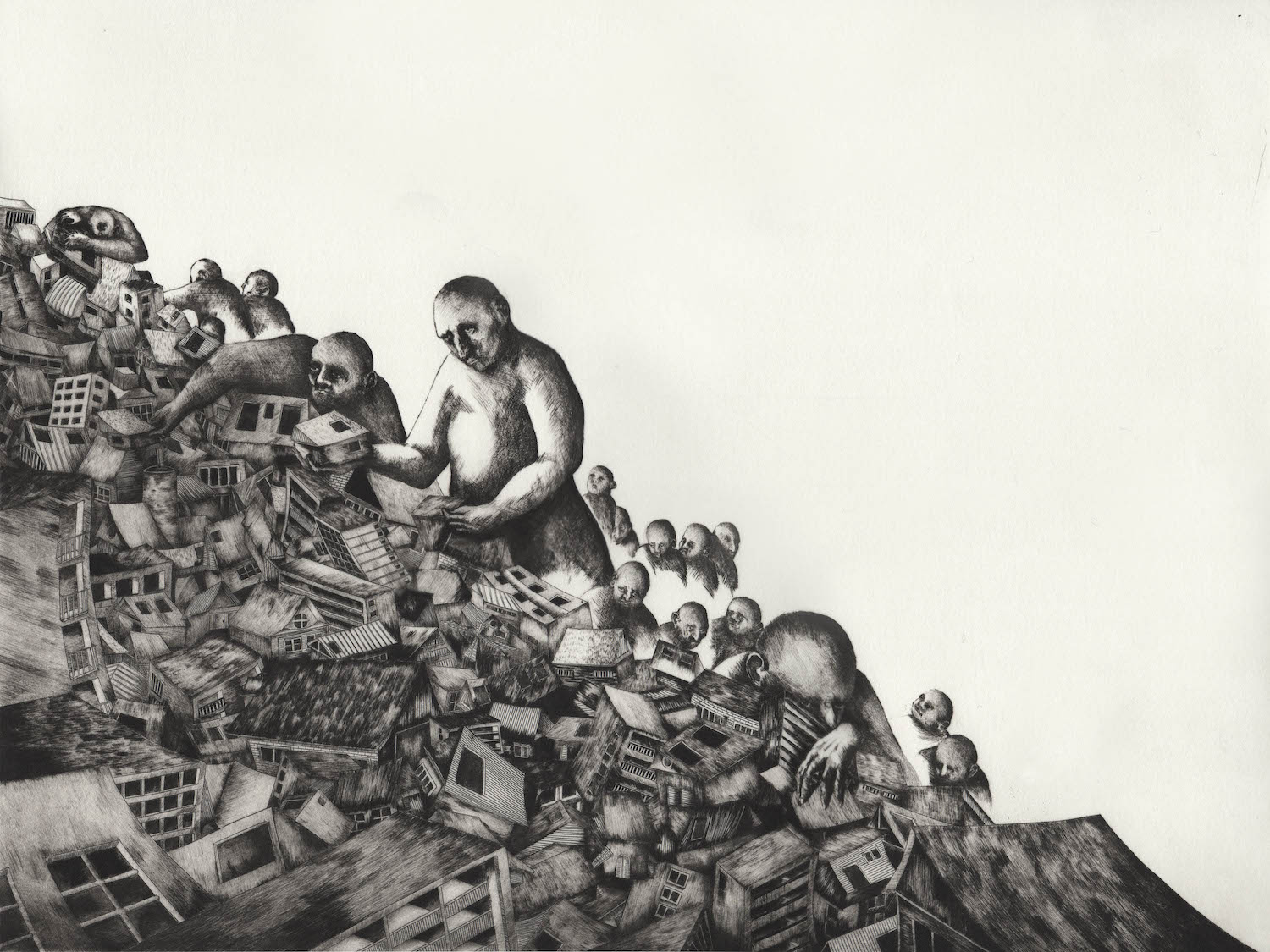 Anaïs Charras, Dernier tour de clef
Drypoint and burin on copper, chine collé ( Kizuki) on Incisioni 310 gr, 2022 . Edition of 30. Paper: 50 x 60 cm / Plate: 30 x 40 cm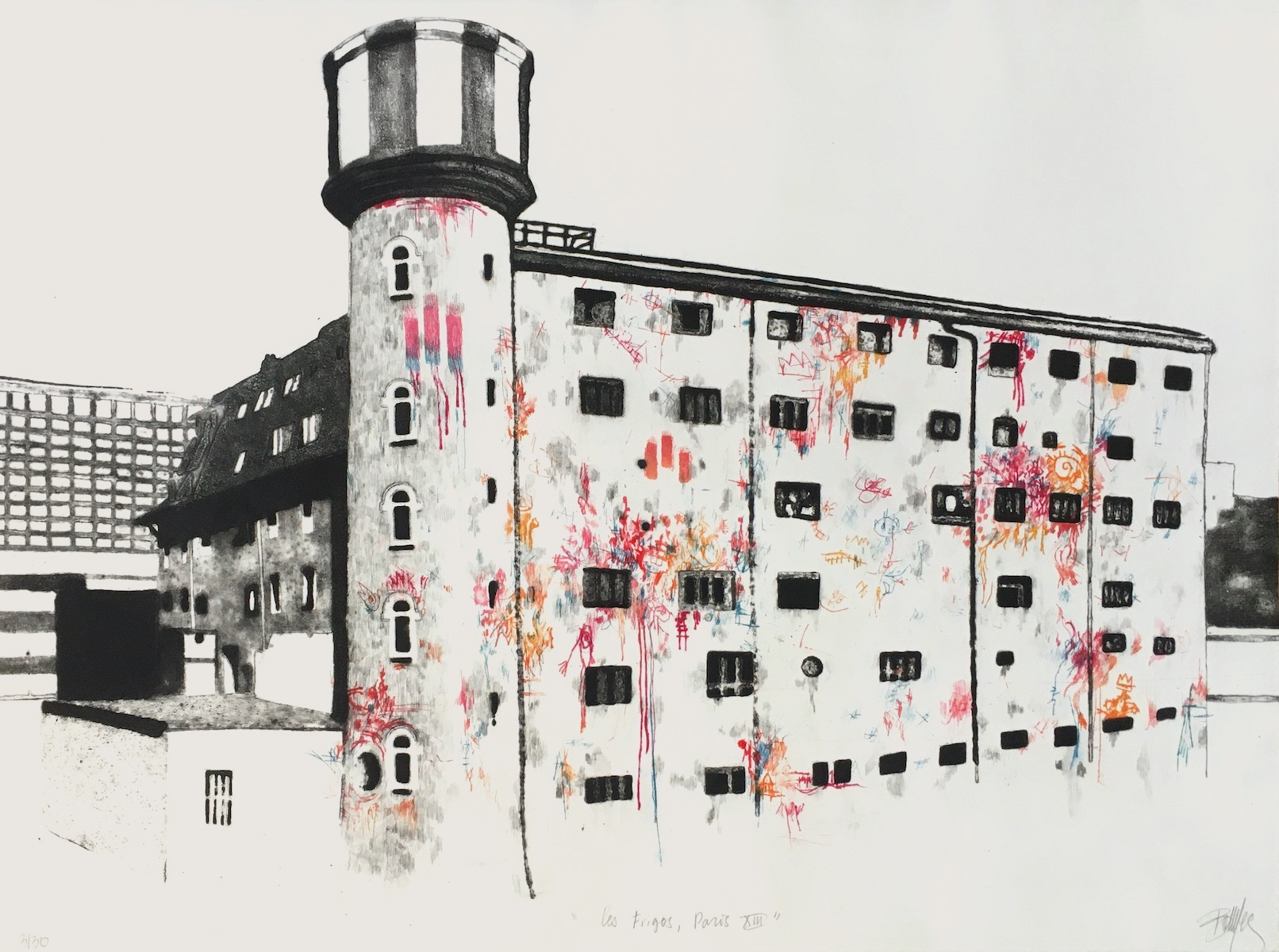 Caroline Bouyer, Les Frigos, Paris XIII,
Carborundum and drypoint, 56 x 76 cm, N°3/30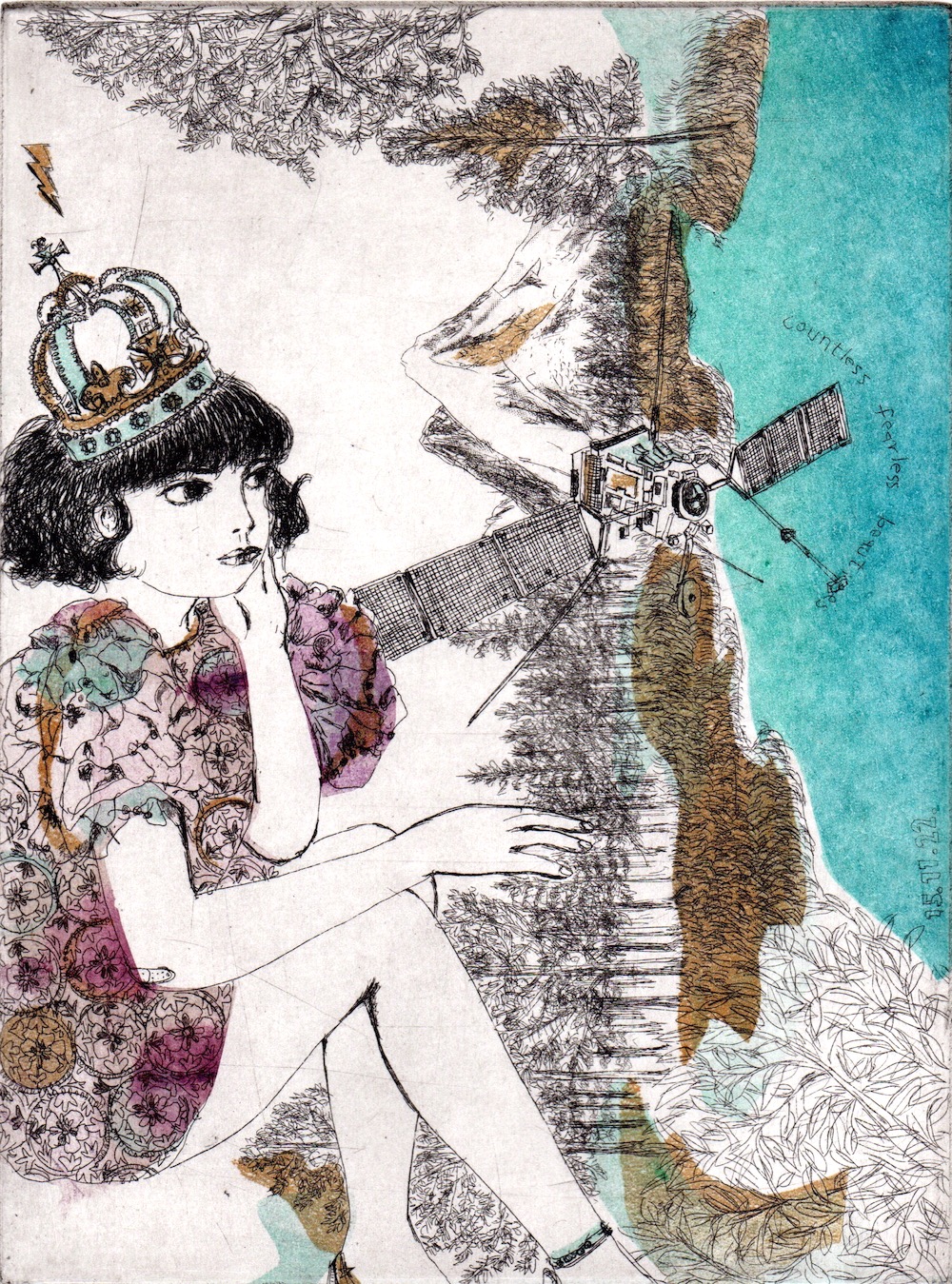 Atsuko Ishii, Countless, fearless beauties
etching printed in colours on paper, 2022, n°3/31, 24×32 cm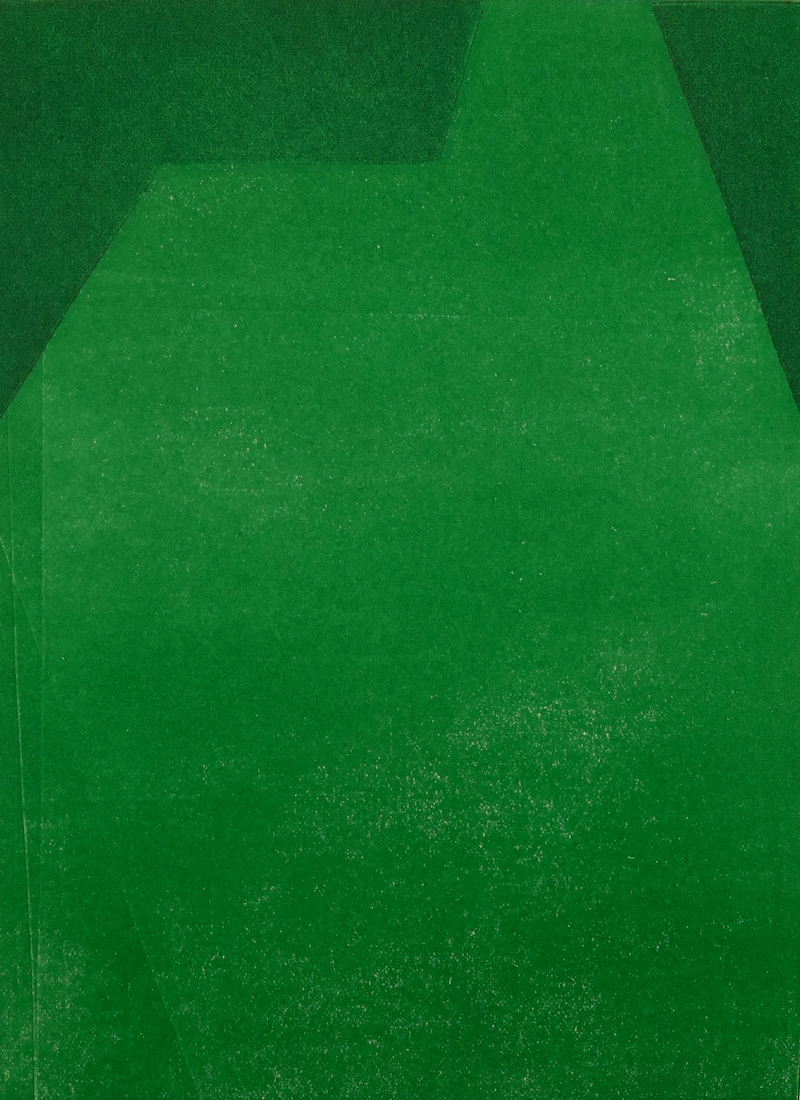 Chloé Bocquet Vis-à-vis série 2, n°14
2020, monotype, 28×19 cm, edition of 1.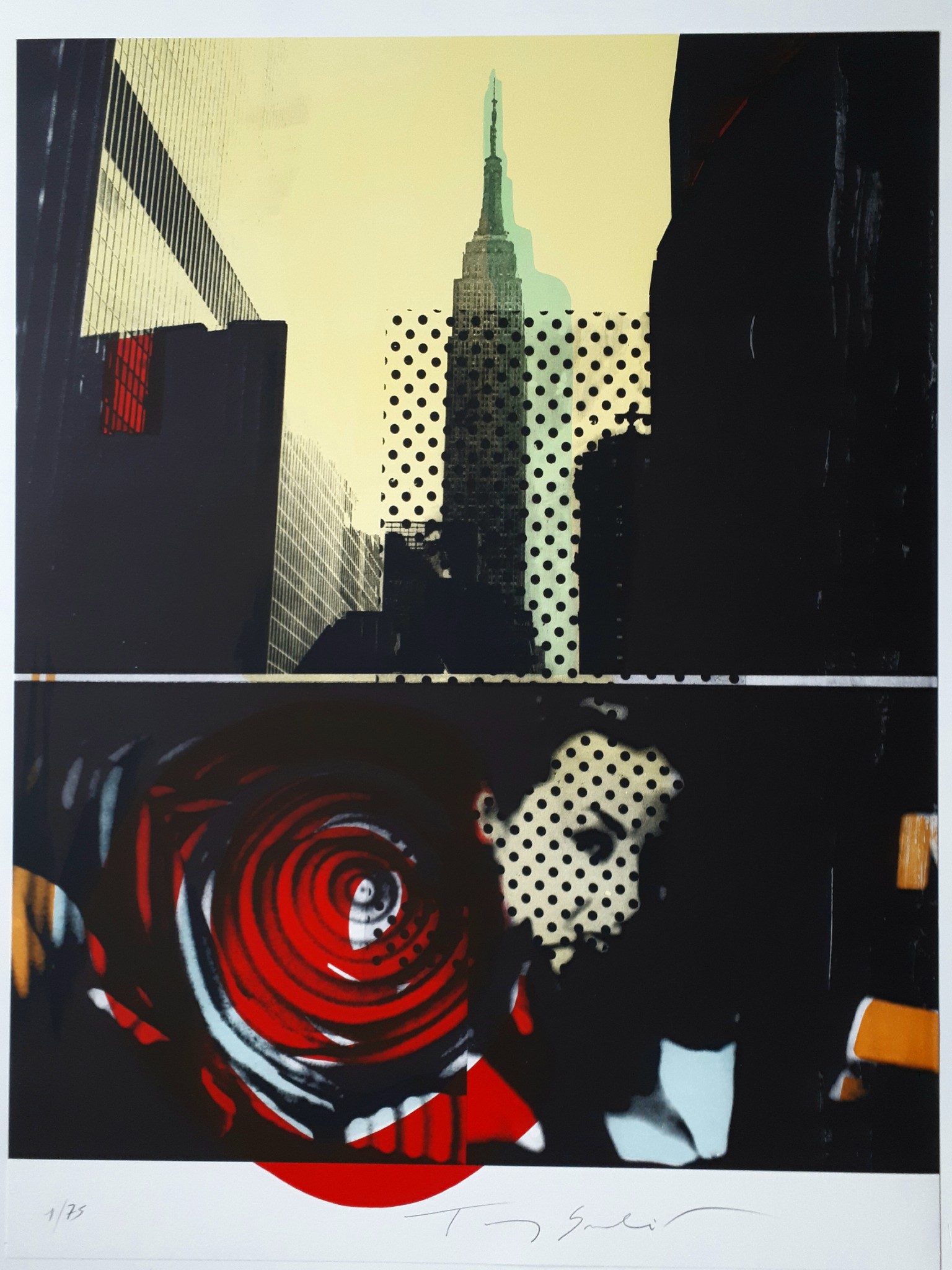 Tony Soulié, New York 2022
Enhanced lithograph 110×70 cm, 75 copies.
– Atsuko Ishii through her Personal reality show. Working together since 2004, the gallery is proud of this collaboration rich in constant discoveries. The artist, with her singular style, even if borrowed from her Japanese culture, has set up from the beginning a logbook of her daydreams, fantasies and views on the world. His offbeat humour, his clear line, his colours as if with a patina, his attention to detail, his recognisable characters create a very personal universe which reflects back to those who look at his etchings a mirror vision of our present. His compositions have evolved, becoming even more detailed and rich, developing even crazier dreamlike landscapes. A joyful telescoping of a false naivety.
– Caroline Bouyer and her landscapes of the city, sets initiated since 2012 in various urban pockets such as the building sites around the Grande Bibliothèque in Paris XIII, then the port and industrial zone of Dunkirk or more recently the Paris ring road and its 38 gates.
The artist chooses places that at first glance do not appear particularly attractive: building sites, road bypasses, heavy industry. Through her eye, her sense of observation, her curiosity, her mastery of techniques such as carborundum or drypoint, she captures an energy, a moment in transformation, an activity that mirrors our time, our society.
Her deep and velvety blacks or her coloured scratches give the buildings a soul, that of those who live in them.
– Chloé Bocquet and her Architectures végétales, Vis-à-vis and other Maisonnées. "Chloé Bocquet is an artist-engraver-architect of paper, who likes to build houses and buildings in which one does not live – or only in dreams. When she takes her eye and the mirror of art on the roads of the world, she stops on the projections, the ridges and the frameworks, the front and back of the buildings, the edges and the sides of the facades that complement and answer each other, giving birth to a new building from the network of lines thus created. Chloé Bocquet stops on what we only look at from a distance, on the fly, in passing. A door, a window, a path, or an interior to which the body has become too accustomed, to cast a new eye on the patterns that shelter it. With a stroke of her pencil she picks them out, awakens them and reveals them. Horya Makhlouf, art critic, author, art historian and co-founder of Jeunes critiques d'art.
– Anaïs Charras with her drypoint and burin engravings with evocative titles such as Inventaire à deux, Dernier tour de clef or Rivage. "Self-taught draughtswoman, the discovery of engraving is for me a founding and liberating event. I trained in this demanding technique with Florence Hinneburg at the Studios of Paris city. The great precision and the rigorous process of this practice offer me a new field of expression with multiple possibilities. Each new work takes its place in a chronological chain, like episodes in a grand narrative. My characters must complete a series of tests, go through many states and experience a thousand sensations before being allowed to pass to the other side". Anaïs Charras
– Tony Soulié, with a set of enhanced lithographs including the unpublished series New York (2022) and La Citta woodcuts. An artist complet, traveller and curious about the world, known since 1977 for his painting-photographs but engraving remains a very present medium. His vivid colours make us discover his view of the city, deserts, but also dream-catchers or volcanoes. A personal writing which apprehends his subjects from a philosophical point of view.  The artist is present in prestigious museum collections throughout the world.
Pratical information
Visiting the fair
Opening hours
Thursday 23 – Friday 24 – Saturday 25 March :
11am – 8pm
Sunday 26 March: 11am – 6pm
The Paris Print Fair is organised by the CSEDT
THE PLACE
Réfectoire du Couvent des Cordeliers 15 rue de l'Ecole de médecine 75006 Paris