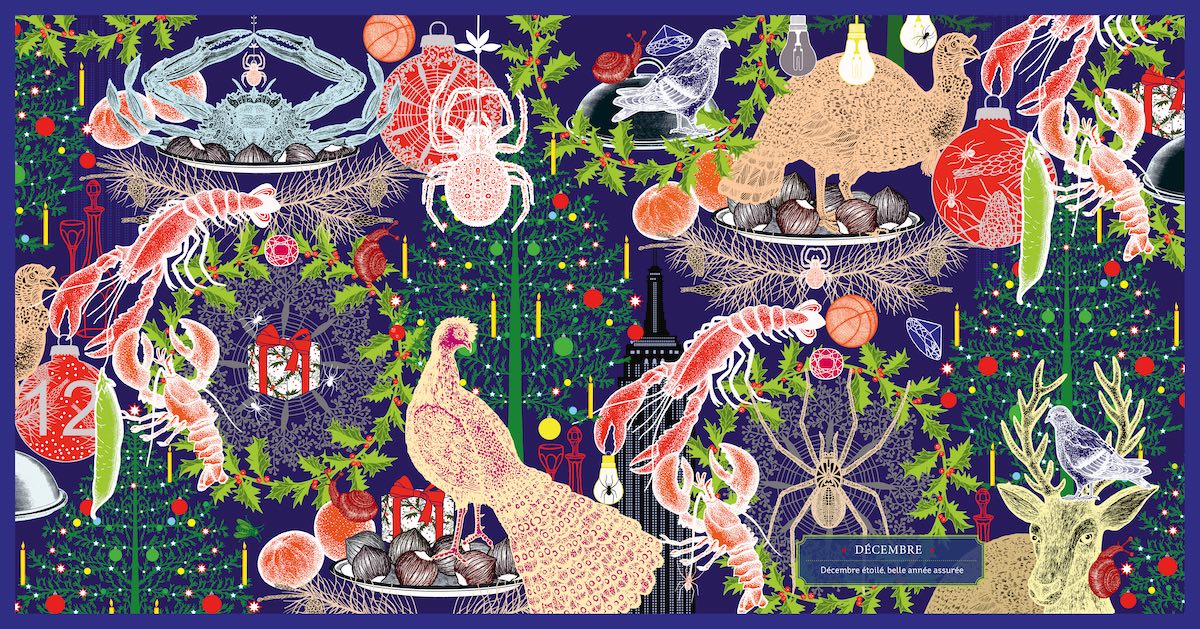 Season's greetings / Wishing you a festive holiday season.
>>> Currently "Mes beaux sapins" by Véronique Pineau
An arty installation of trees for Christmas and beyond! Until January 2, 2022.
Place : Chai Pierre et Bertrand Couly
Route de Tours – 1, Rond-point des Closeaux 37500 Chinon
Every day (except December 25 & 26 and January 1): 10:30 am – 12:30 pm I 2 pm – 6:30 pm
>>> On the gallery's website, you can find the e-gallery with a selection of artworks to offer yourself.
Visual : Michaël Cailloux and Nathalie Béreau, Merveilleuse Nature, December (book)

We look forward to welcoming you back in 2022!