Réfectoire du Couvent des Cordeliers
(Refectory of the Cordeliers Convent)
Paris | FRANCE
Paris Print Fair
3 artists / 3 printmakers' points of view
Opening by invitation on Wednesday 18 May from 4pm to 9pm.
Artists :
Caroline Bouyer – engraving by aquatint
Michaël Cailloux – wall jewel and engraving by etching, drawing
Atsuko Ishii – engraving by etching
For the show, the gallery will focus on artist Michaël Cailloux's new series of engravings entitled "Renaissance" as well as his wall jewellery (originally the matrices that were created for printing the engravings and which are transformed into works of art in their own right).
Other works by the gallery's printmakers will be presented:
> Atsuko Ishii, a Japanese printmaker living in France, who has created a dreamlike set of etchings printed in colour.
> Caroline Bouyer, an engraver already known for her view and work on Paris. The gallery presents her latest large series entitled "Périph'" representing all the doors of the Parisian ring road (collection of the Carnavalet Museum, Paris).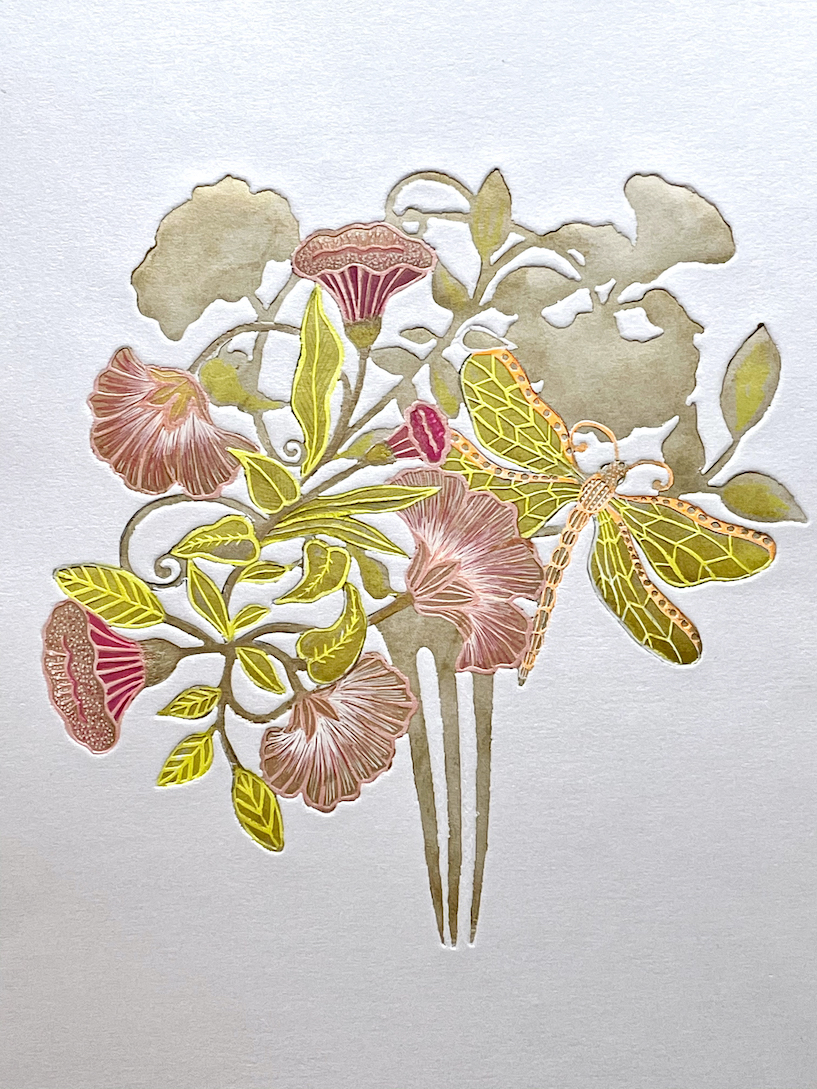 Michaël Cailloux
Renaissance : Illusion, n°1/1
Etching & Drawing on natural white Hahnemühle paper
28 x 40 cm
Aluminium frame, white cover and neon yellow net, normal glass
Unique work signed and dated by the artist in pencil on the back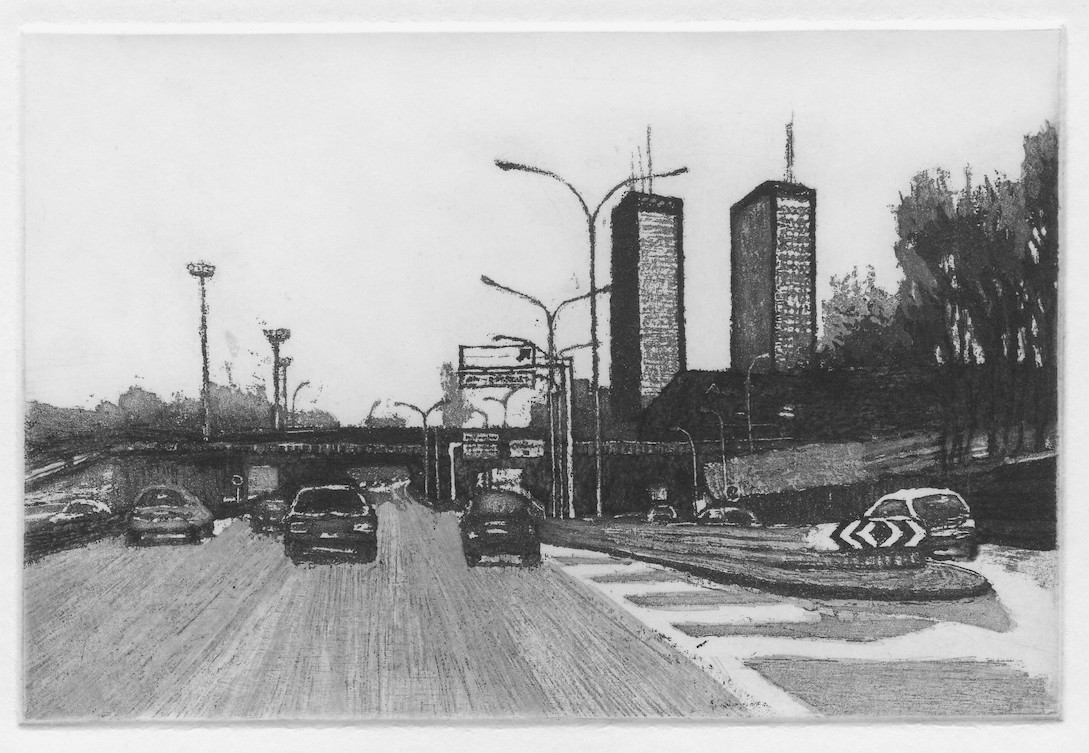 Caroline Bouyer
Périph', 38 doors, 2018
Porte de Bagnolet, Paris outer ring road
Aquatint on paper, size 10 x 15 cm, numbered and signed 38 copies.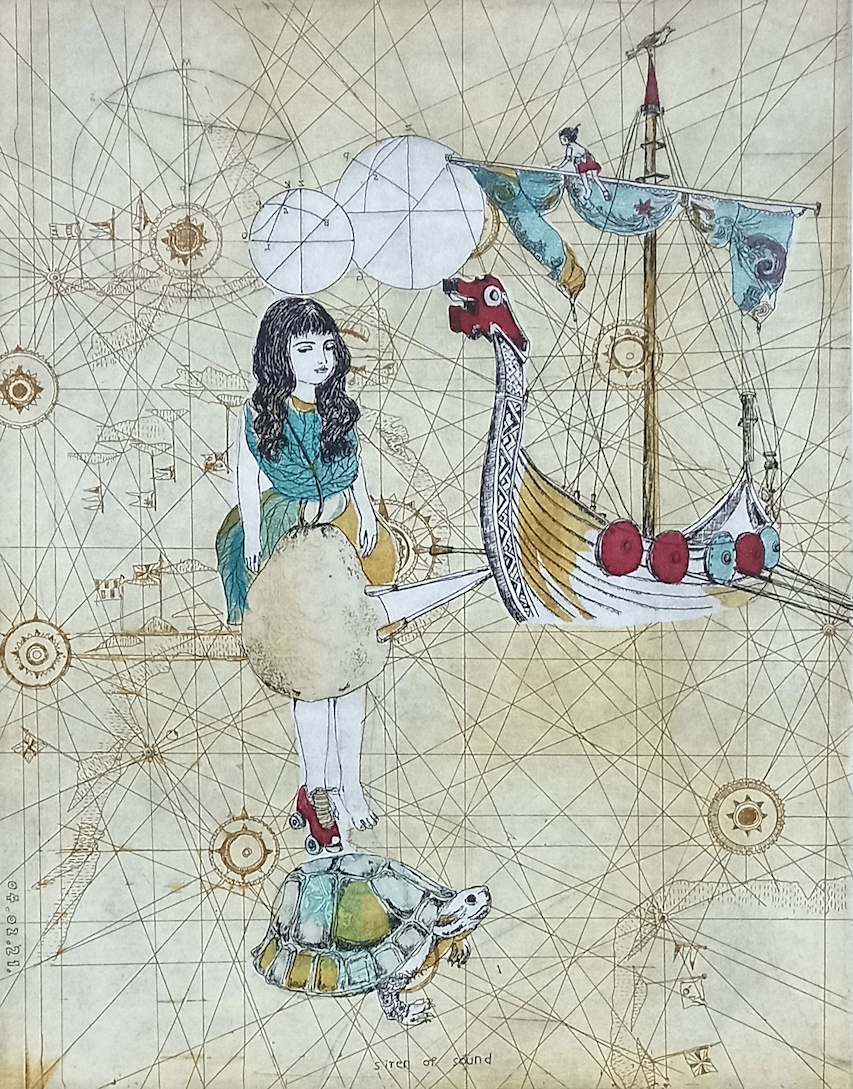 Atsuko Ishii
Atsuko Ishii, Siren of sound, 2021, 50 x 40 cm, etching printed in colour, 17 copies
Signed, numbered and dated by the artist in the margin
Practical information
Visit the fair
Timetable
Thursday 19 – Friday 20 – Saturday 21 May :
11am – 8pm
Sunday 22 May: 11am – 6pm
The Paris Print Fair is organised by the CSEDT
LOCATION
Réfectoire du Couvent des Cordeliers
15 rue de l'Ecole de Médecine
75006 Paris